Things You Wish To Know Before Moving To Italy
"Never too old, never too bad, never too late, never too sick to start from scratch once again." -Bikram Choudhury.
One thing that is truly wonderful about writing a blog about Italy is realizing just how many people all around the world dream of coming here, no matter what it takes. I am always surprised how those with careers that I personally envy, want to leave it all back 'home' and move here permanently.
I suppose bloggers like myself play a big part in that, we tend to write about our lovely experiences in Tuscany, getting 'lost', finding secret haunts like this garden in Florence or where to get the absolute best view overlooking Florence or the best tagliatelle al tartufo during autumn food fairs. Living here has made me the happiest I have ever been, but only after some pretty serious 'blood sweat and tears' moments in the process. I can't imagine living anywhere else even if I know I could, this is my home.
That being said. Italy is a sexy seductress and we are all so happy to fall prey. It is much more than a one night stand, this country keeps you lingering with want, making plenty of promises and introducing you to her mother. In my opinion it's more like a five or ten year stand. The food, the wine, sipping a cappuccino dusted with a cocoa-shaped heart in a beautiful piazza. Even just enjoying the simple act of walking in this country has a way of cooking up ideas in our hearts on how we could possibly make this feeling last, how too can we move to Italy?
We love to promote Italy, heck that's why we moved here and many make our livings doing so, yet most of us know personally just how hard it was actually staying.
I probably get 10+ emails a week from people asking for advice, looking for tips and rather complicated answers to their questions. I wish I could respond to everyone but the truth is, I don't have all of the answers because this isn't the kind of place with an easy A-Z guidebook on how to move if you are a normal person. Someone not in school, have no European passport, someone not extremely wealthy.
Nope, I've looked, it doesn't exist.
That's mainly because laws here are really confusing and tend to change quite frequently, not more so than many other countries, but we're currently in an economic slump which makes life here harder. I liken the permesso di soggiorno process to that of a mild version of water torture. If you come from the USA, Canada, Australia you can definitely stay in Italy for up to three months with no visa but for anything longer the most common type of visas in Italy are for business, family reunion, independent work, religious reasons, study, and tourism. It's not fun to do this process, certainly not straightforward even if you ask for help, nor will it ever be but yet that is quite the small price to pay if living in Italy 24/7 is what you're after. If you can accept that challenge, and learn Italian, your life will be so much easier.
Before you go, it is very helpful to know that Italy is an extremely regionalized country, after all it only became united in the 19th century which is pretty late when you think about it. This makes a big difference in how people see themselves and the opportunities they have depending on what areas of Italy they are from and might have moved to. You especially see a divide from North to South.
THE JOB SITUATION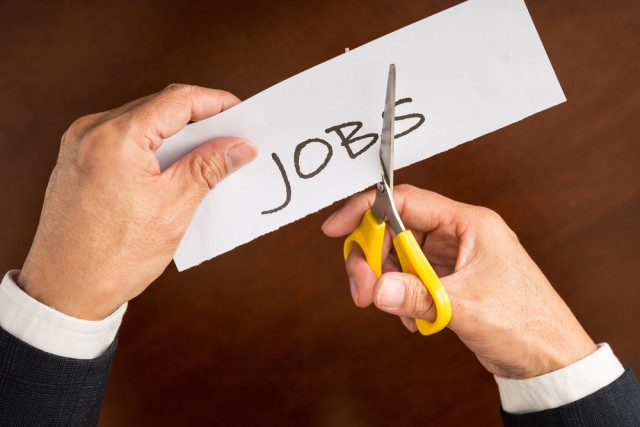 If you don't already have a job or plan when you arrive, accept that likely you will be teaching English, babysitting, working as a waitress, all for pretty low pay than you might be used to. Visiting Italy for a few months, staying in a nice apartment and having cash to spend is great whereas living in a small rented room, sharing a bathroom with three people and becoming a professional hustler does get pretty old after a while.
As a freelance writer, it can be tough as well, I remember reading this article by Jennifer of My Sardinian Life and I wasn't really surprised. My best advice when it comes to finding work is to not be afraid to ask for contract. Also get it read by a lawyer or a knowledgeable friend, and make sure to ask questions!
A lot of my very good friends have left, not because they didn't love Italy, because they got tired of the lack of career opportunities for young people.
Short-term contracts that didn't get renewed, paychecks that never got paid – work situations that were truly terrible, I've heard it all. Matteo Renzi is trying to change the labor market with his 'job's act', making it easier for companies to 'hire and fire' to the dismay of local trade unions but I sometimes wonder, could it be worse than what it already is? Maybe so, Europe isn't looking very good right now. It has already created some new jobs in Italy, but only time will tell if this scheme will work, like everything only time will tell.
I am becoming Italian more and more every day and have sort of resigned that any real change is up to the Italians and they have proven that they can 'take' a lot. They work long hours and make less pay than many of their European counterparts and there is no real sense that this will change anytime soon. Many people never leave jobs because they have a decent contract, they might only be making a little over a 1,000 a month but well, they have a contract. Here a 1,000 a month is considered more than decent pay, some freelancers make half that.
The more innovative ones either leave the country or create their own jobs, which is a lot harder than it sounds, not impossible but once again, very hard. I don't have the answer to what might change this, many argue that internal job demand is low and many who would have already retired are staying on longer than expected, thus limiting growth for those who could advance.
Also, like many others, I think I sometimes disdain and being part of the 'recession' generation, graduating college to be told that there were less good jobs but plenty of shitty ones. Not just in Italy, but in plenty of places. In fact I just watched this BBC documentary last night about the 'Super Rich and Us' talking about huge income disparities in the UK and how the 'trickle-down' defense of the richest 1% might not be true.
In Italy freelancers like myself aren't looking at a wonderful situation, on the lowest totem pole of partita iva have seen their con­tri­buti alla gestione sepa­rata raise from 27,72% al 29,72%. Protests have claimed 'We are not ATM's of the state" and  if you're feeling brave in Italian, On the other hand, it does force you to be creative, many of us created our own jobs and for the time being are managing to make them work. Of course, if I am keeping it 100% real here, I would probably encourage my own children to be a bio-medical engineer like my Frenchy, mainly because as a freelancer you can pretty much forget decent benefits and plenty of stress. If you have a job based in the USA where you can work online remotely but live in Italy, than hats off to you! You do need to file residency here and remember that even if you pay taxes in Italy, you always need to file your taxes every year in the states.
You can enroll in Italian-language school (which you should do anyway if you don't speak the language) and get a year visa or so. Of course as always, I say consult an immigration lawyer or someone who is much more of an expert than myself if you want a more permanent way to stay. You can check out this list provided by the US Embassy in Florence.
PROPERTY IN ITALY. IMU GONE (FOR NOW) BUT NEW SERVICE TAX
Also keep in mind that if you move to Italy, likely your house will be very different from the one you left behind. You might already know that clothes dryers are not the 'norm' here but did you know that when you purchase a house, often it is completely empty? No kitchen or bathroom in many cases, luckily we have Ikea.
COST OF LIVING
This is the hardest question I get because we all spend our money so differently. I actually found a cost of living estimator online that I felt was pretty accurate, plus I liked this one by 'Life in Italy'.  The average 1-bedroom in the city center I thought was too low (it claims around 627) but depending on the length of contract, I would say it wouldn't be impossible to find one at that price. Most of us live on an income less than 20,000 euros a year and there are so many ways to spend less, like shopping at fruit and veg markets (you can see a list of markets in Florence here) and taking advantage of favorable lunch menus. A room in a shared apartment in the center of Florence varies from 350 – 500 a month and studios and one-bedrooms from around 650 to a lot more, depending on if 'cave-living' is your thing ;-).
Another thing you need to consider that most people forget, is the price of furniture, and moving your belongings to another country. This can be costly so I highly recommend looking around to find the best quotes first.